Kellers attend Buying & Seminar Conference...
Kellers attend Buying & Seminar Conference in Washington, DC
Posted on Tuesday, August 10th, 2010 at 6:30 am by Darla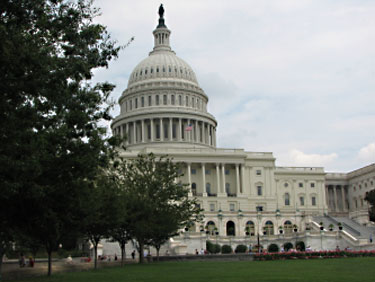 August 2010 - Joe and Darla Keller, recently attended a series of educational seminars, workshops and courses at the IJO's Fall Buying & Seminar Conference held in Washington, DC. Joe and Darla, also had the opportunity to preview the lines of more than 160 top manufacturers and jewellery designers who exhibited their merchandise, some of which is exclusive to Master IJO Jeweler members and is not available from any other stores in this area. Joe carefully selected many unique and exciting items for the fall season that are sure to delight customers. "Attending the IJO Conference gives us a competitive edge over our competition by keeping us up to date with what is currently going on in our industry," stated Keller.
Unfortunately, President Obama was out of town at the time of the conference so we were unable to join him for lunch.
Visit us soon to check out some of the latest and refreshing jewellery fashions that we brought back from Washington, DC. Or set up a personal consultation for the diamond of your dreams.